Matthew Law
20 October 2022
Back in mid-2021 we helped Balonbay 3D Laser Scanning with the design development of their new work van. With the release of the brand new fourth generation Sienna, Toyota has opted for a hybrid system and aggressive exterior design. The specific trim that we worked with was the 2022 Toyota Sienna XSE AWD – this meant we had the sportier front bumper. The blank vehicle offered strong potential to go in several design directions. The theme that was ultimately chosen was a mafia / triad van, akin to Mercedes-AMG SUV styling, with full blacked out details. The stealth theme runs throughout the entire vehicle, with every bright silver or chrome trim converted to black.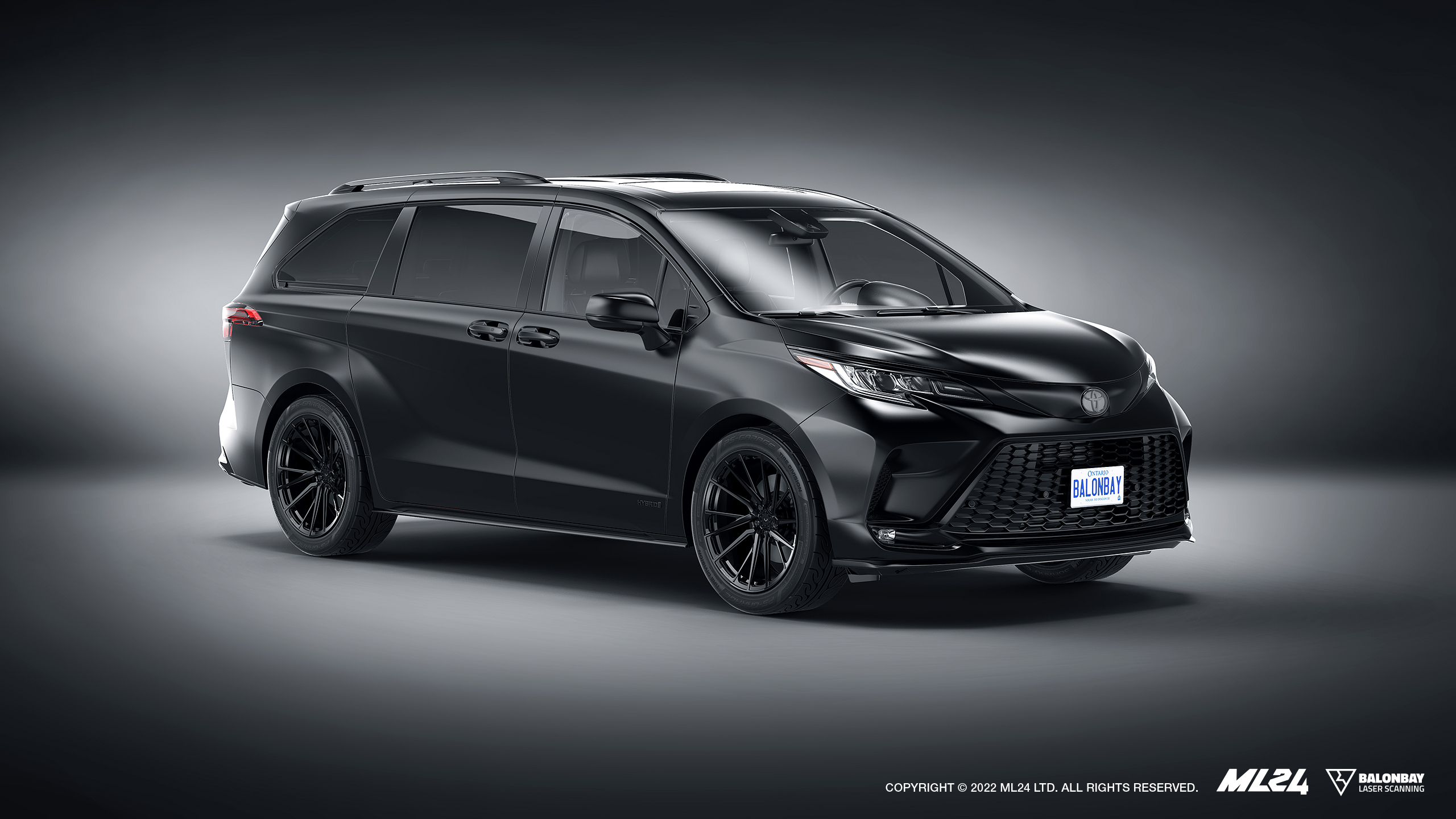 The original vehicle was ordered in metallic black from factory to make the vinyl wrapping process easier. All the gloss metallic black body panels were wrapped in 3M's 2080 Satin Black, and all silver and chrome trims were wrapped in Gloss Black vinyl. The vinyl wrap serves two purposes: it offers a refreshing colour change, but it also acts as a protective film for the original factory paint. One interesting detail that was decided during the wrapping process was the horizontal trim where the Sienna emblem are located on the trunk door. A decision was made to leave that trim piece as the original gloss black colour, as it helped tie-in and unify the black details on the tail lights, in contrast to the surrounding Satin Black. Besides the front and rear Toyota emblems (which were left silver to match with the headlights and tail lights), the entire vehicle is presented in various shades of black: gloss, satin, matte, and metallic.
Early on we knew there was only one choice for wheels: Vossen's unique, true directional mesh wheel, the HF-4T. The HF-4T is a flowform style available with custom offset (which is the option we chose). The wheels were custom made at 21x9.0, finished in Gloss Black, with billet black center caps.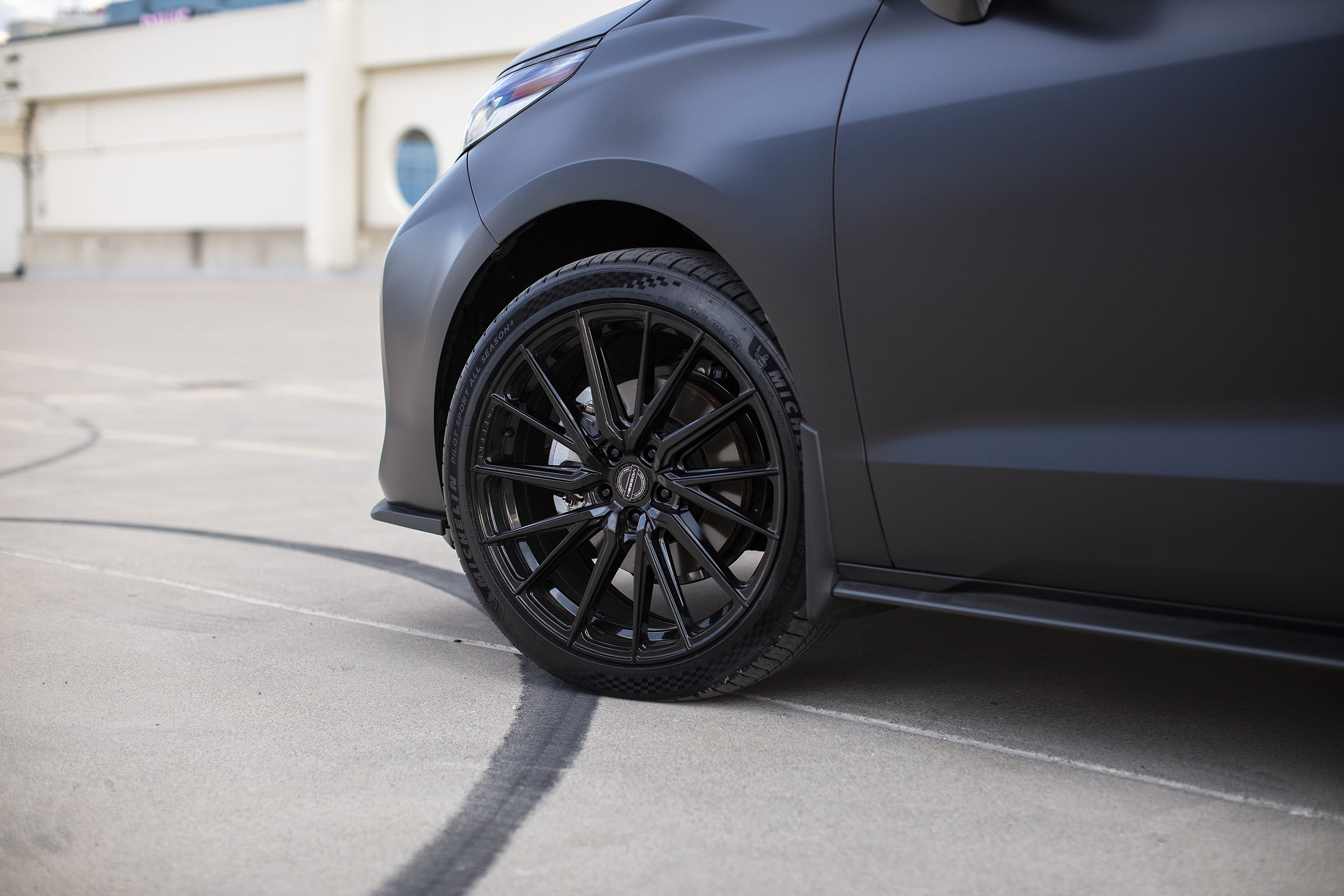 Since there are no plans to lower the vehicle with coilovers or airbag suspension (the ride height was required as a work van), we consulted with Akii Tire on the perfect tire type and size. We chose to run Michelin Pilot Sport A/S 4, at 255/40/R21.
To achieve the perfect fitment, Balonbay laser scanned the wheel wells (with OEM wheel on and off), brake discs, and calipers. We then used the highly accurate laser scanned 3D CAD files to measure the precise offset.
Below are the initial 3D Design Renderings, followed by photoshoots of the completed van exterior. Balonbay and ML24 will be working on new development plans for interior product accessories. We will be sharing more design renderings and images from photoshoots in the future, stay tuned.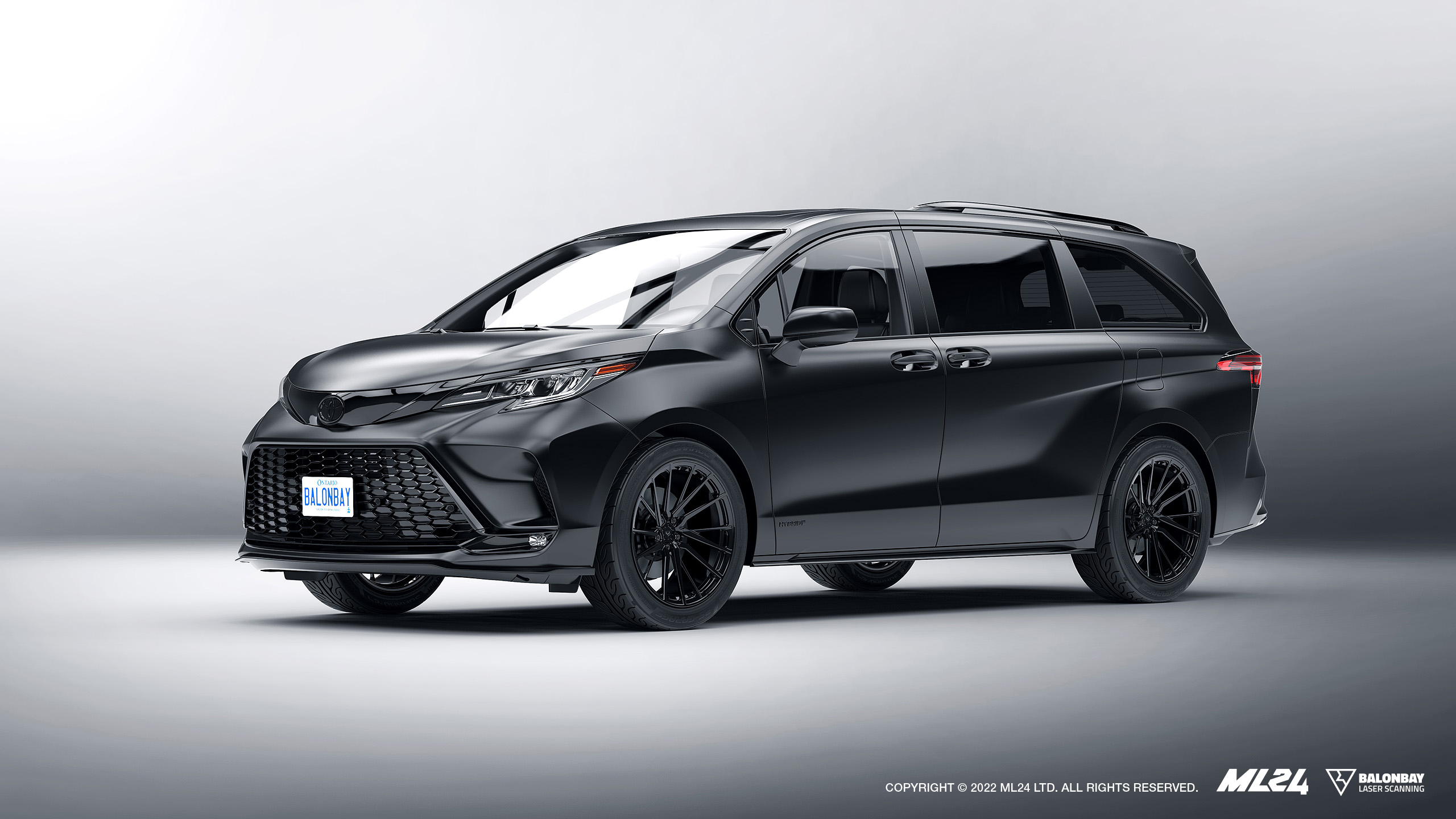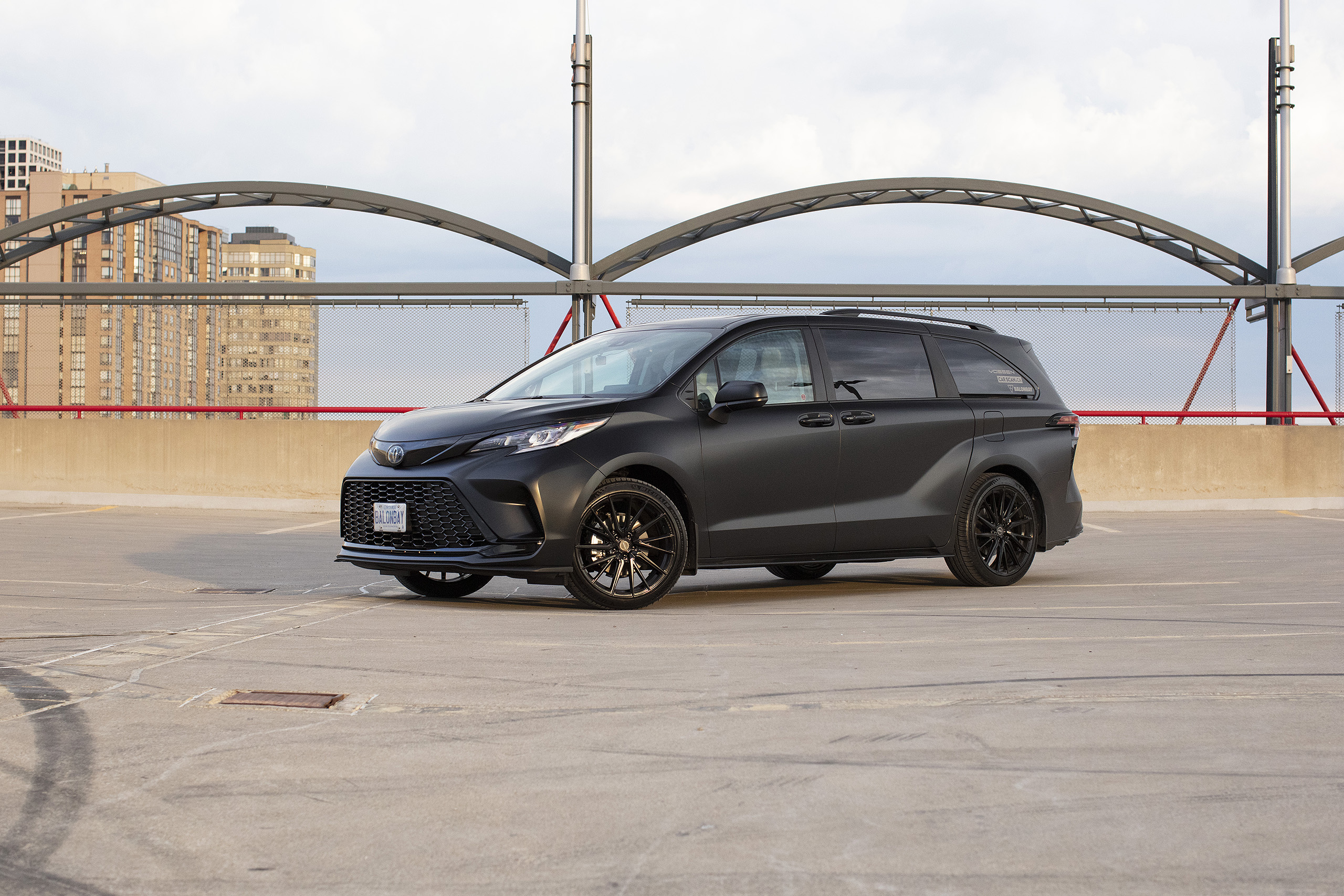 Category